Sippin' Sundays: Gin
Sunday January 24, 2021 4:00 PM - 5:30 PM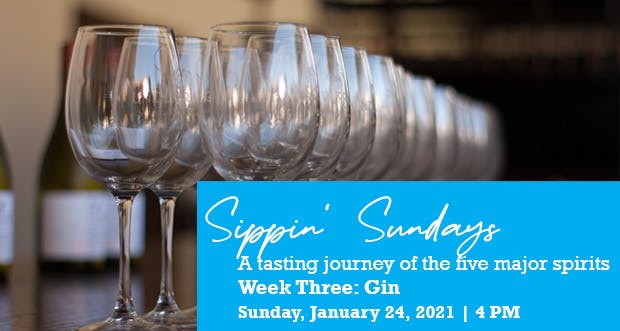 Each week an intimate group of enthusiasts will enjoy a deep dive highlighting 5-6 major distillers of the chosen spirit lead by a Certified Wine and Spirits Specialist. Session is lead by our Education Director, Pam Howard.
On January 24 we will be exploring gin.
All sessions will be held in the Overlook Room of Cool Springs Wines & Spirits on the Mezzanine level. Please note this venue does involve stairs for attendees.
Reservation fee of $40 for each tasting.
NOTE: This is a reservation fee, and after each guest leaves the tasting, he/she will be given a gift certificate for the amount they paid to use in the store below.
Non-cancellable. Non-transferable. Non-refundable.

To register, click here.
---