Hump Day Hungries: Music City Brisket
Wednesday March 17, 2021 11:00 AM - 2:00 PM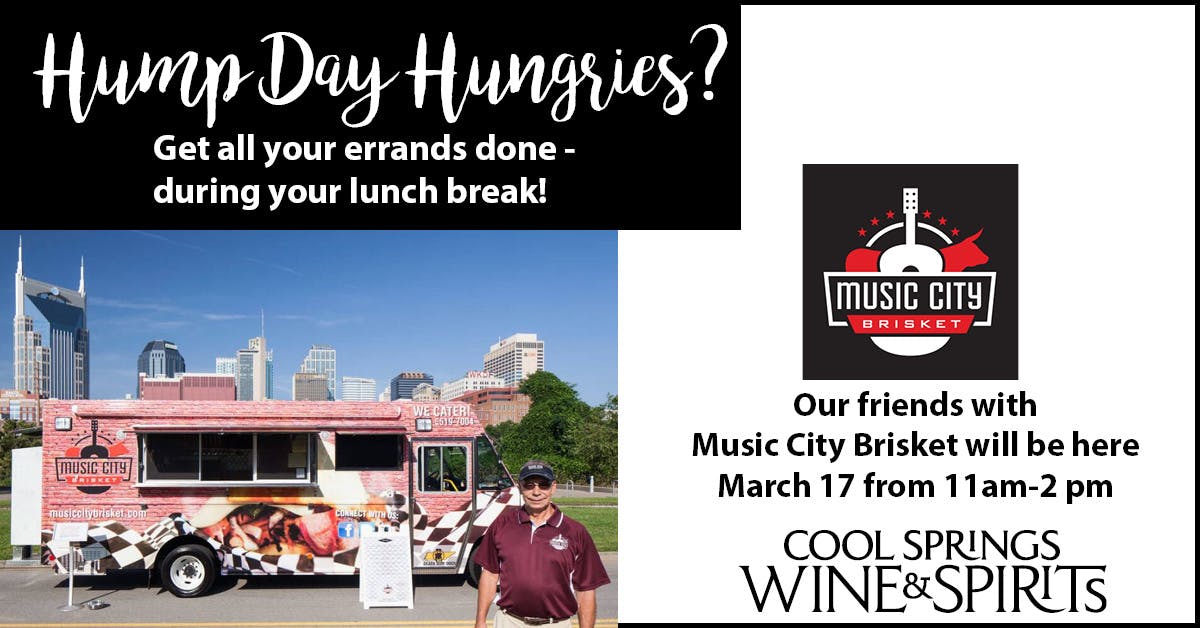 Happy St. Patrick's Day!
We kept seeing folks from Music City Brisket shopping in our store, and they were continuously buying large quantities of Makers Mark. When we asked why, they explained that they use it in their brisket cooking process... so we knew we had to have them out!
The menu looks totally delish, and you can order ahead and have contactless delivery by using StreetFoodFinder.com.
---