Hump Day Hungries: Mrs. Grissom's Panini Grill
Wednesday March 3, 2021 11:00 AM - 2:00 PM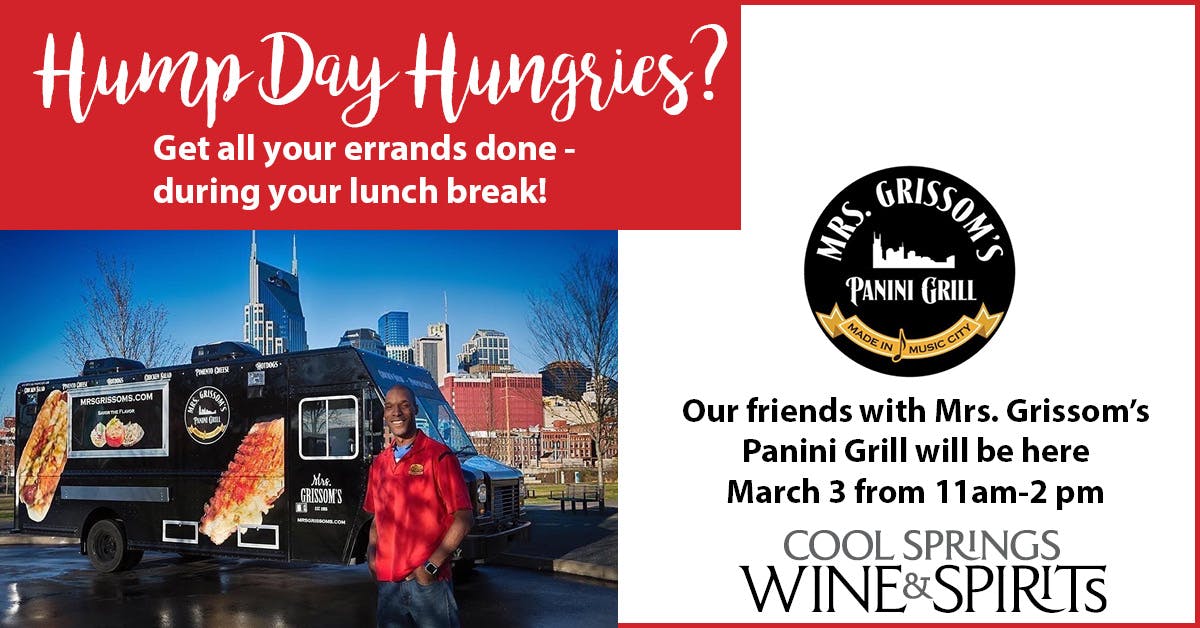 Get all your errands done during your lunch break!
We know it's chilly outside, but a stop by the store to pick up a curbside order can also include a cheesy, gooey warm sandwich or grilled hot dog to make your afternoon perfect!
Our friends from Mrs. Grissom's Panini Grill will be here March 3 from 11 am - 2 pm... stop by and check them out!
---