Educational Seminar: Ferrari-Carano
Tuesday April 13, 2021 6:00 PM - 7:30 PM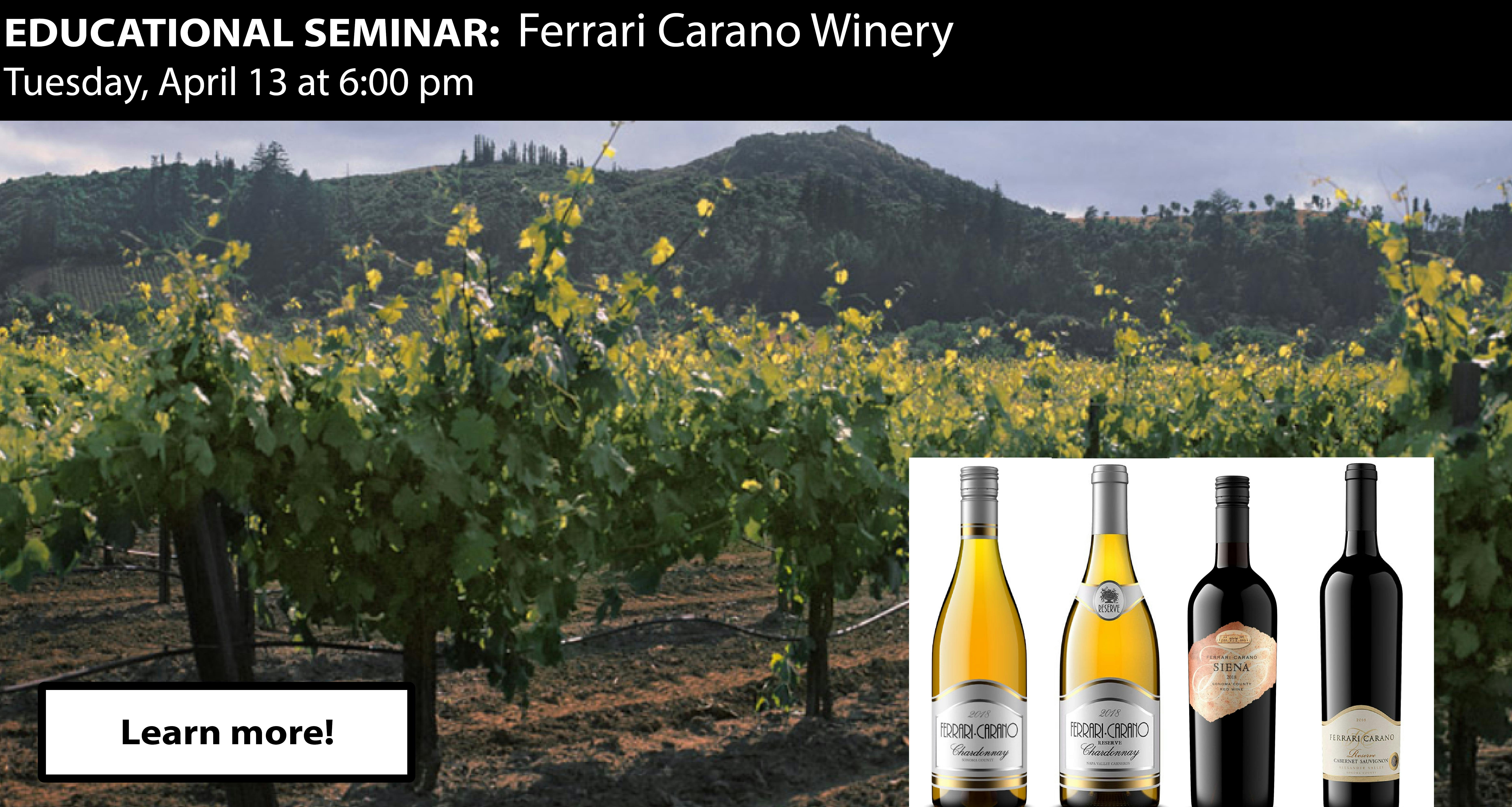 Join us for a tour of Sonoma's picturesque Dry Creek Valley with Ferrari Carano.
Our presenter will be Austin Hartley-Leonard of Foley Family Wines.
Austin began his career in the wine and spirits industry in a somewhat unlikely fashion. A cellist since age 5 preparing for a career in orchestras, he unexpectedly found himself in Los Angeles playing guitar in a number of nationally touring bands.
Between tours and looking for a little extra money, he was offered a bartending position at a neighborhood pub, which in time turned into a beverage manager position at the famous Sunset Marquis Hotel in West Hollywood. Marriage and two kids would bring him to Nashville ("You can have a yard there") where he took a job with local wholesaler Athens Distributing, which in turn has led him to his current position as Tennessee State Manager for Foley Family Wines. He has since received his WSET Level I and II certifications and will begin studying for level III in early 2021.
Wines being shown are below:
2018 Ferrari Carano Chardonnay
2018 Reserve Ferrari Carano Chardonnay
2018 Ferrari Carano SIENA
2016 Ferrari Carano Reserve Cabernet
Please note: There is a $30 reservation fee for each ticket requested.
Once requested, reservations are final. When you check in at the seminar, you will be given a $30 store gift card. If you do not attend, you forfeit the reservation fee.
To register and read COVID guidelines, click here.
---