Educational Seminar: An Evening with Wild Turkey
Tuesday April 27, 2021 6:00 PM - 7:30 PM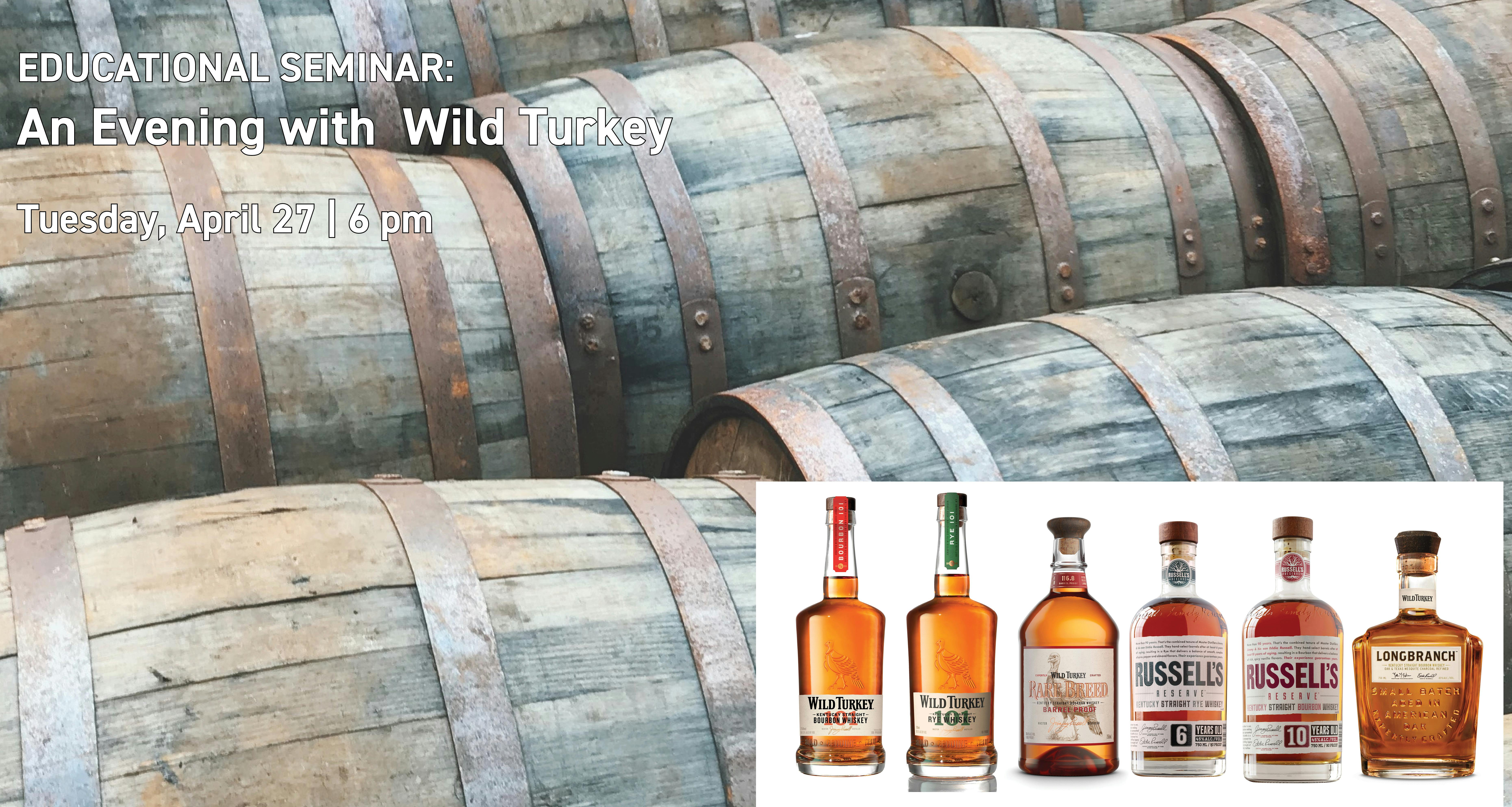 Join us as we compare and contrast the many varieties offered from Wild Turkey, and in the end we'll craft a custom cocktail as well!
Session will be lead by the always entertaining Galen Johnson, Tennessee District Manager for Campari Group.
Products being shown are below:
Wild Turkey 101 Bourbon
Wild Turkey 101 Rye
Russell's 10 Year Bourbon
Russell's 6 Year Rye
Longbranch
Rarebreed
Please note: There is a $25 reservation fee for each ticket requested.
Once requested, reservations are final.
When you check in at the seminar, you will be given a $25 store gift card. If you do not attend, you forfeit the reservation fee. Reservations are not transferrable.
To register, click here.
---