Educational Seminar: Ironstone Vineyards
Tuesday May 25, 2021 6:00 PM - 7:30 PM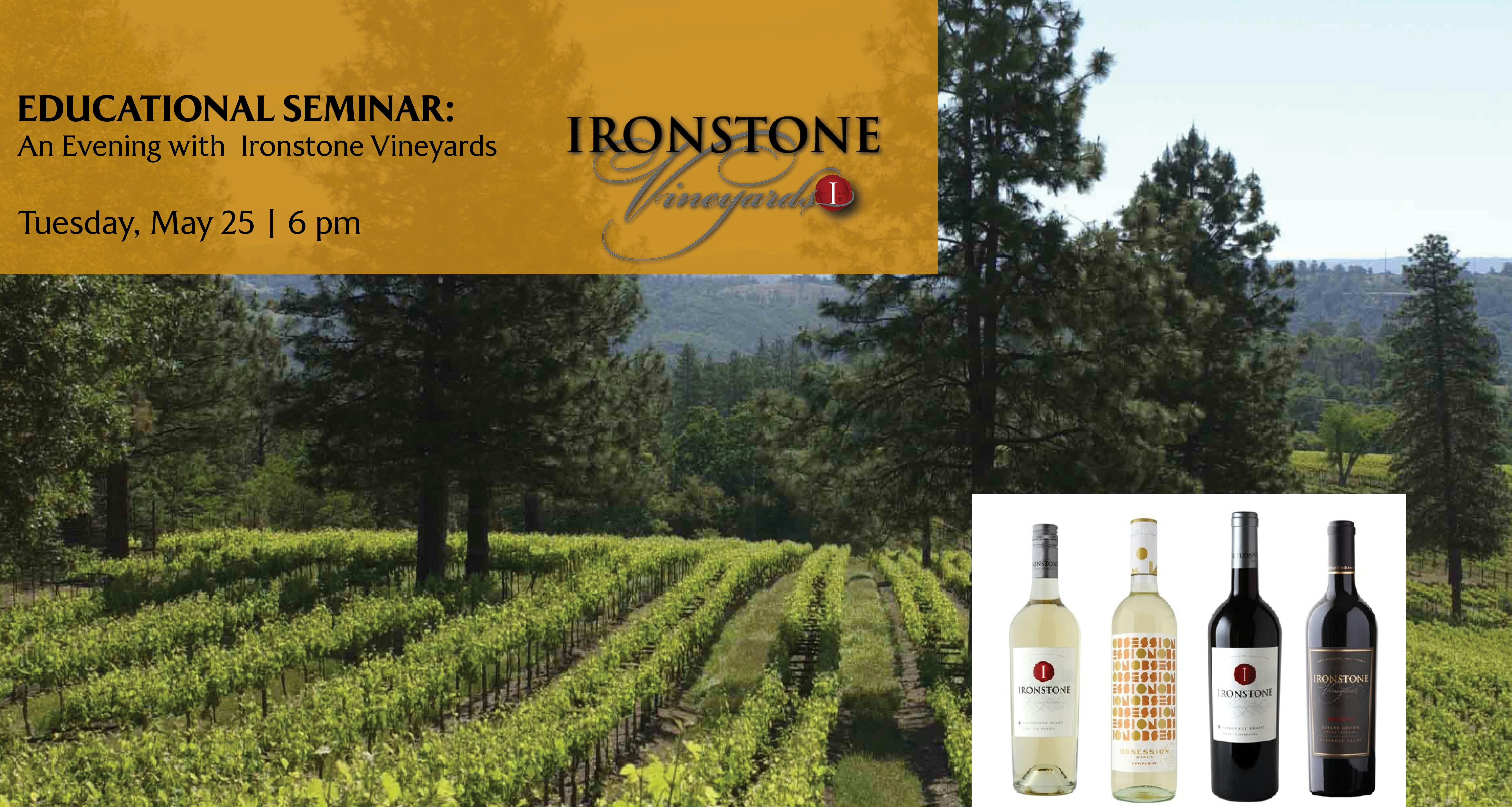 Starting in Nebraska in 1915 and later moving into Colorado, John Kautz' German-born parents, Fred and Marie, topped sugar beets by lantern "because there wasn't enough daylight" and slept in mud huts. Eventually settling in Lodi, CA, the Kautz family began farming there in 1926.
Our presenter will be Justin Saunders of Quintessential Wines.
Wines being shown are below:
Ironstone Sauvignon Blanc
Ironstone Cabernet Franc
Ironstone Reserve Cabernet Franc
Obsession Symphony by Ironstone
Please note: There is a $25 reservation fee for each ticket requested.
Once requested, reservations are final. When you check in at the seminar, you will be given a $25 store gift card. If you do not attend, you forfeit the reservation fee.
To register beginning May 5, click here.
---