Educational Seminar: Calvin's Top 5 Under $25
Tuesday May 4, 2021 6:00 PM - 7:30 PM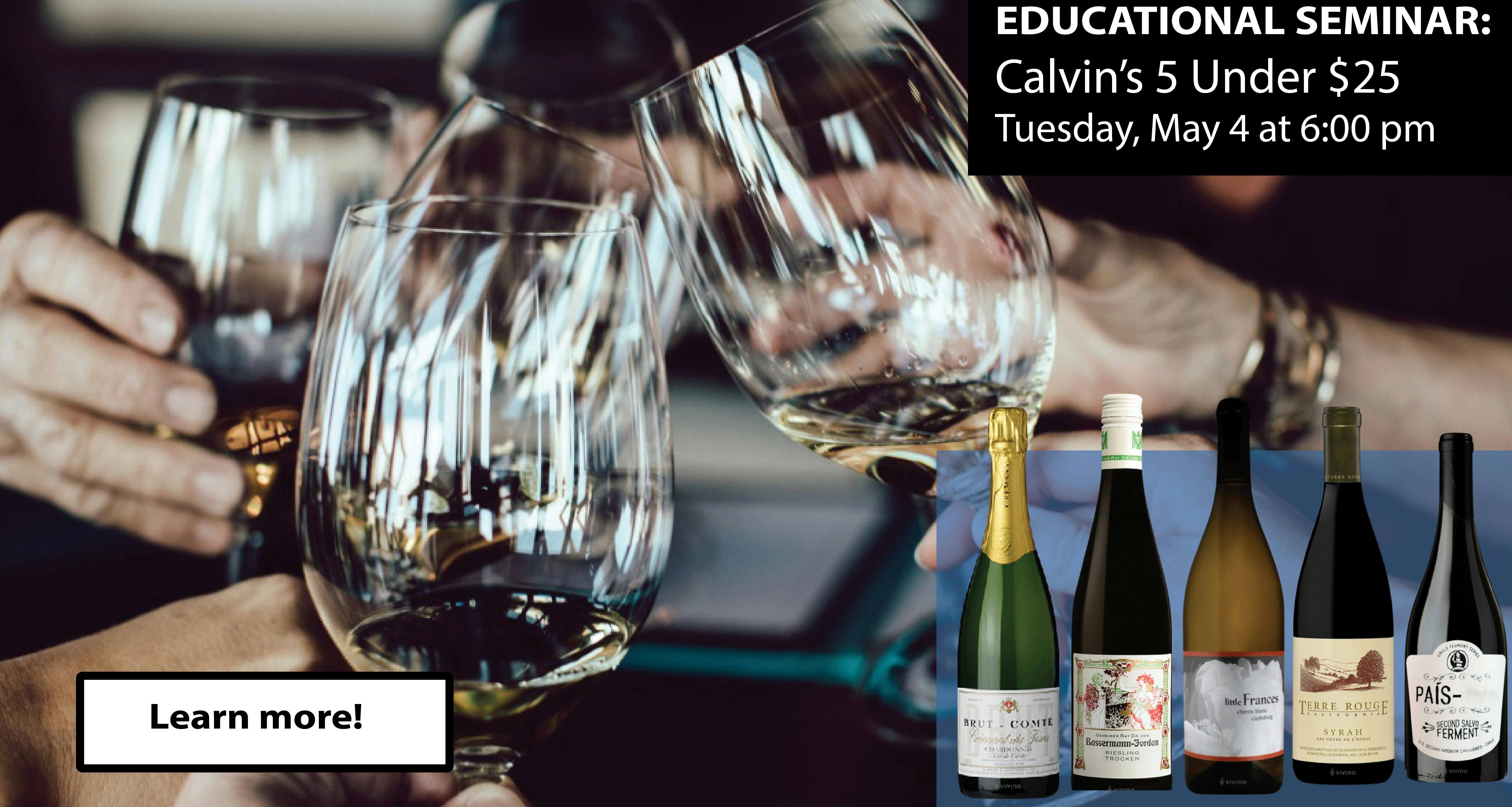 Join Calvin Webster, the Wine Portfolio Manager for Ajax Turner Co., as he introduces his top five wines available for $25 or less.
Wines being shown are below:
Hubert Clavelin Cremant du Jura NV
Basserman-Jordan Pfalz Riesling
Little Frances Chenin Blanc
Terre Rouge Cotes l'Ouest Syrah
Garage Wine Co 215 BC Pais
Please note: There is a $25 reservation fee for each ticket requested.

Once requested, reservations are final. When you check in at the seminar, you will be given a $25 store gift card. If you do not attend, you forfeit the reservation fee.
To register, click here.
---