Educational Seminar: A Visit to Willamette Valley Vineyards
Tuesday May 11, 2021 6:00 PM - 7:30 PM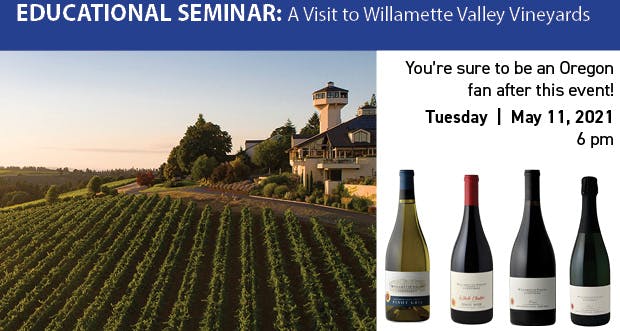 The beautiful Willamette Valley of Oregon is simply breathtaking, and the wines are delicious as well!
Wines being shown are below:
WVV Brut
WVV Pinot Gris
WVV Whole Cluster Pinot Noir
WVV Estate Pinot Noir
Please note: There is a $25 reservation fee for each ticket requested.
Once requested, reservations are final. When you check in at the seminar, you will be given a $25 store gift card. If you do not attend, you forfeit the reservation fee.
To register, click here.
---