Educational Seminar: La Veneranda
Tuesday May 18, 2021 6:00 PM - 7:30 PM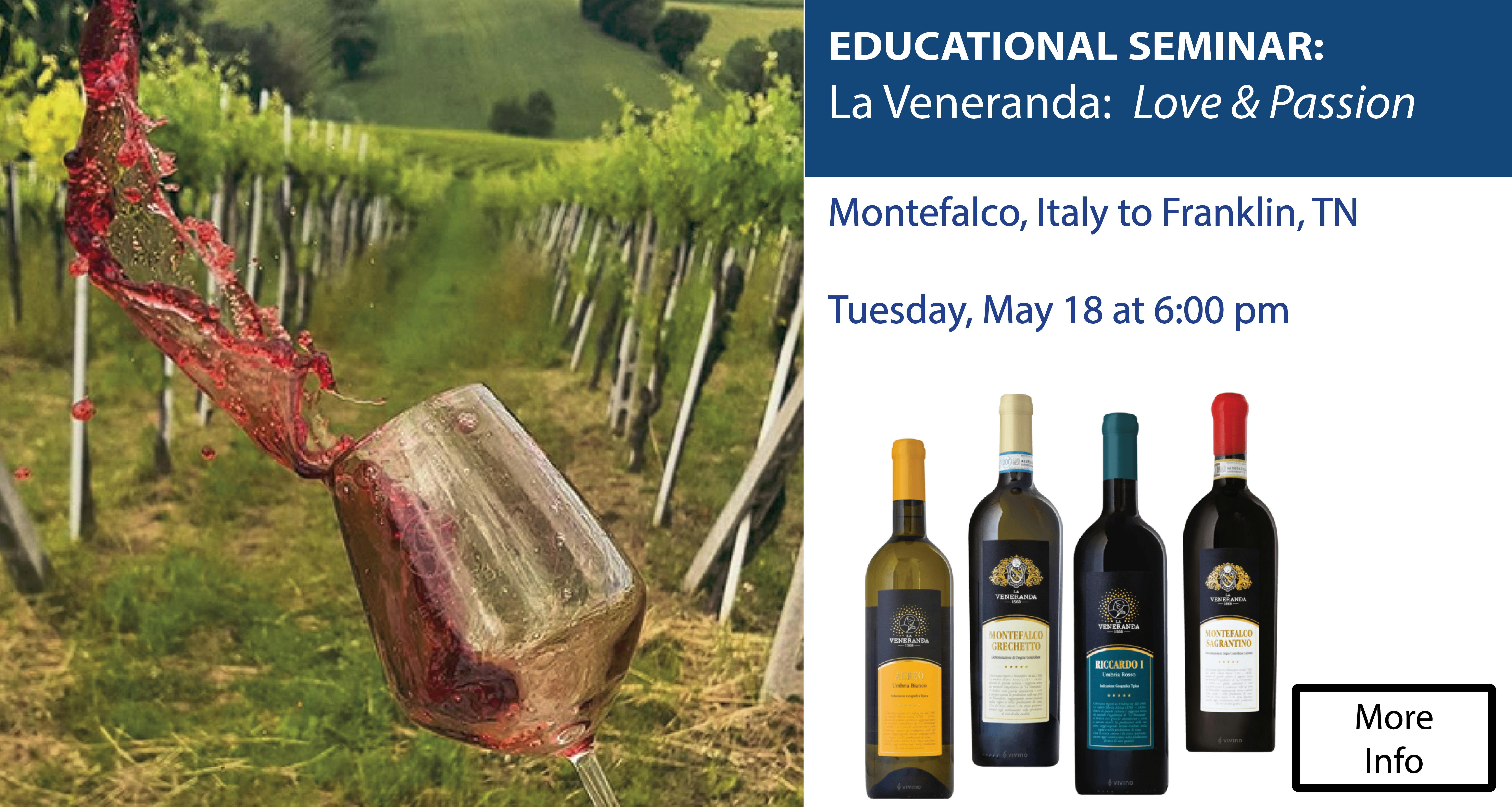 Family owned since 1568, a passionate winemaking tradition from Montefalco, Italy.
Situated on the hills adjacent to the medieval town of Montefalco, the altitude of the vines, excellent water drainage and temperature range (both day and night), together with ideal levels of sunlight... all contribute to the concentration and finesse of the aromatic elements in their grapes.
Wines being shown are below:
La Veneranda Aureo Bianco
La Veneranda Grechetto
La Veneranda Riccardo Rosso
La Veneranda Sagrantino di Montefalco
Please note: There is a $25 reservation fee for each ticket requested. 
Once requested, reservations are final. When you check in at the seminar, you will be given a $25 store gift card. If you do not attend, you forfeit the reservation fee.
To register, click here.
---