Educational Seminar: UVA Imports
Tuesday October 26, 2021 6:00 PM - 7:30 PM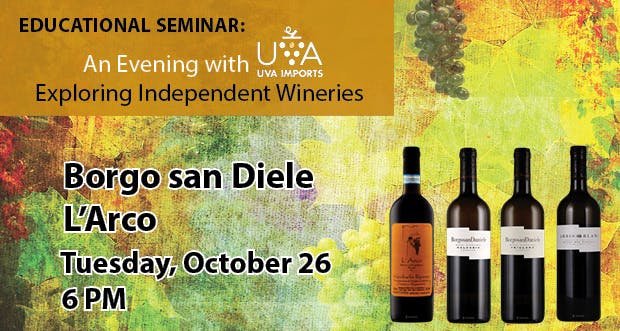 UVA Imports is passionate about independent, family wineries. Join Stephen James, National Sales Manager as he introduces you to two favorites.
This evening we will be tasting:
L'Arco Ripasso
Borgosan Daniele Arbis Blanc
Borgosan Daniele Friulano
Borgosan Daniele Malvasia
Please note: There is a $25 reservation fee for each registrant. When you check in at the seminar, you will be given a $25 store gift card. If you do not attend, you forfeit the reservation fee.
Once requested, reservations are final.
To register, click here.
---