Educational Seminar: Wagner Family of Wines
Tuesday June 7, 2022 6:00 PM - 7:30 PM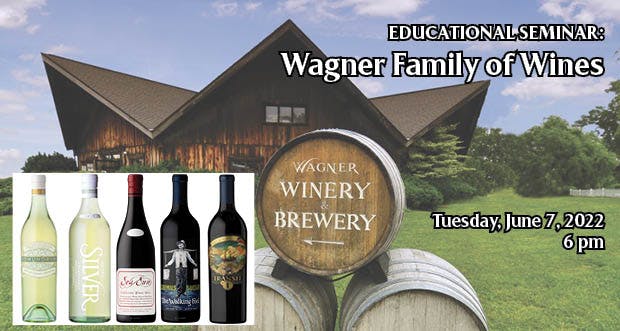 The Wagner Family of Wines have an exceptional history that Shelly Louallen with Lipman Brothers is excited to share with you.
We will be tasting:
Conundrum White
Mer Soleil Silver Chardonnay
Sea Sun Pinot Noir
Caymus Walking Fool
Red Schooner Transit
Please note: There is a $40 reservation fee for each registrant. When you check in at the seminar, you will be given a $40 store gift card. If you do not attend, you forfeit the reservation fee.
Once requested, reservations are final.
To register, click here.
---