Nashville Predators Craft Beer Festival
Saturday June 25, 2022 3:00 PM - 7:00 PM
Bridgestone Arena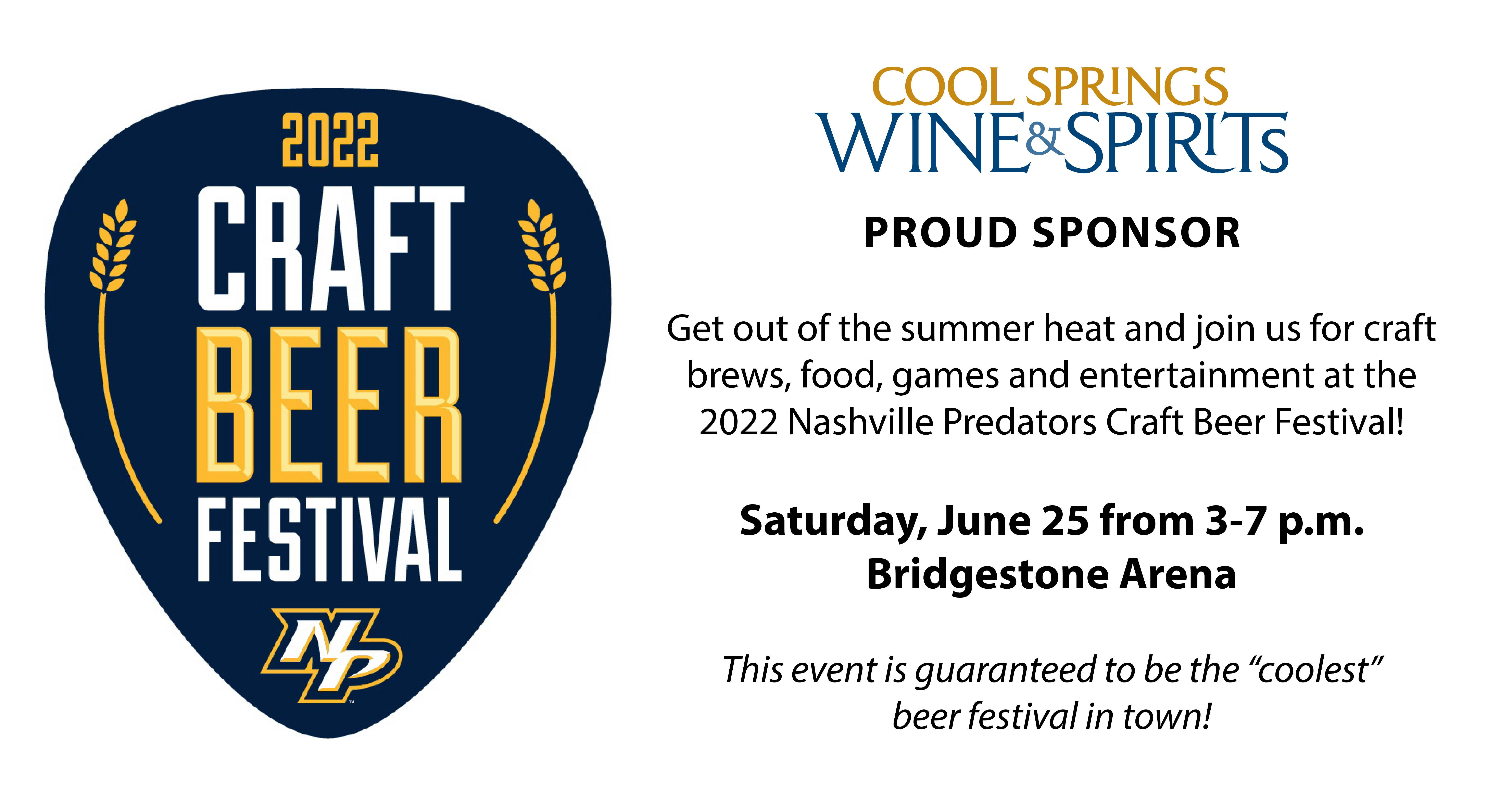 Cool Springs Wine & Spirits is proud to be sponsoring this event!
Get out of the summer heat and join us for craft brews, food, games and entertainment at the 2022 Nashville Predators Craft Beer Festival!
Saturday, June 25 from 3-7 p.m.
Bridgestone Arena
This event is guaranteed to be the "coolest" beer festival in town!
For tickets, click here.
Interested in volunteering?
Please email Anna at amyers@nashvillepredators.com.
---