Sippin' Sundays: Cocktails 101
Sunday August 28, 2022 4:00 PM - 5:30 PM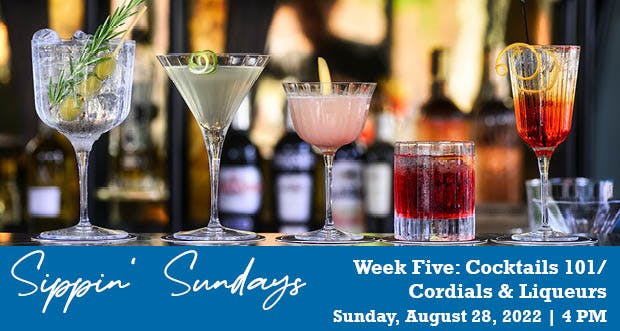 Each week an intimate group of enthusiasts will enjoy a deep dive highlighting a chosen spirit lead by a Certified Wine and Spirits Specialist. Session is lead by our Education Director, Pam Howard.
For this series, each week we will create a cocktail using the chosen spirit, learn the history of that spirit, sample five styles of the product, and even play some fun and games you're sure to enjoy.
On August 28, we will be learning to make cocktails together and learning about cordials and liqueurs!
All sessions will be held in the Overlook Room of Cool Springs Wines & Spirits on the Mezzanine level. Please note this venue does involve stairs for attendees.
Ticketing fee of $50 for this special event.
Please note with this fee you are purchasing a starter cocktail kit. At the conclusion of the event, you will be going home with a terrific start to a delicious future in home bartending!
Non-cancellable. Non-transferable. Non-refundable.
To register, click here.
---