Thursday Pick Me Up: The Inka Trailer
Thursday October 27, 2022 11:00 AM - 2:00 PM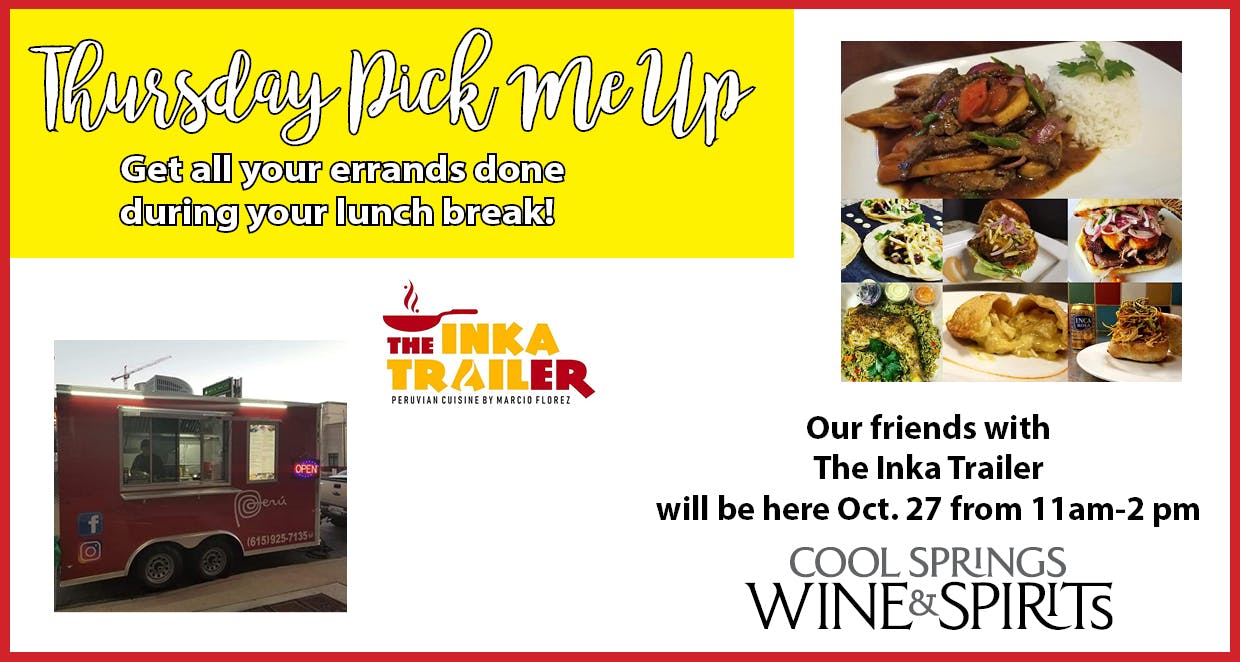 Who doesn't need a little Thursday Pick Me Up now and then?
We try to have food trucks join us each Thursday so you can grab your favorite bottles for the weekend, and grab lunch... all in one stop!
This week our friends from The Inka Trailer will be joining us introducing us to some Peruvian menu items... we can't wait!
Subscribe to our event so you'll know who's joining us from week to week, check out their menus, even order ahead!  Click here and we'll see you soon!
---