In-Store Event: Monkey Mixer
Saturday September 24, 2022 12:00 PM - 3:00 PM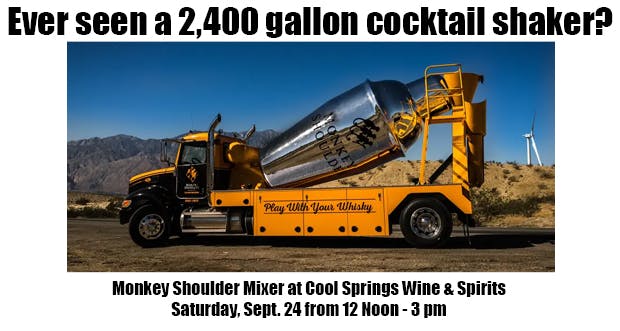 Ever seen a motorized 2,400 gallon cocktail shaker?  Here's your chance!
Our friends from Monkey Shoulder are bringing their Monkey Mixer to visit on Saturday, Sept. 24 - be sure to stop by and check it out!
The truck also plays music, is the perfect backdrop for Insta photos, and there will be a tasting in-store as well!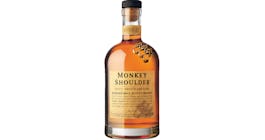 Some say it tastes just like riding bareback on the wild moors of Scotland with a flame haired maiden on Christmas morning. Others agree it tastes like 007 wearing a tuxedo wetsuit. If you haven't tried either yet but want a handy little cheat sheet to check out, here you go - but remember it's completely up to you, what you think it tastes like. Zesty orange meets mellow vanilla, honey and spiced oak nose. Mellow vanilla taste with spicy hints and a super smooth finish.
$29.99
---