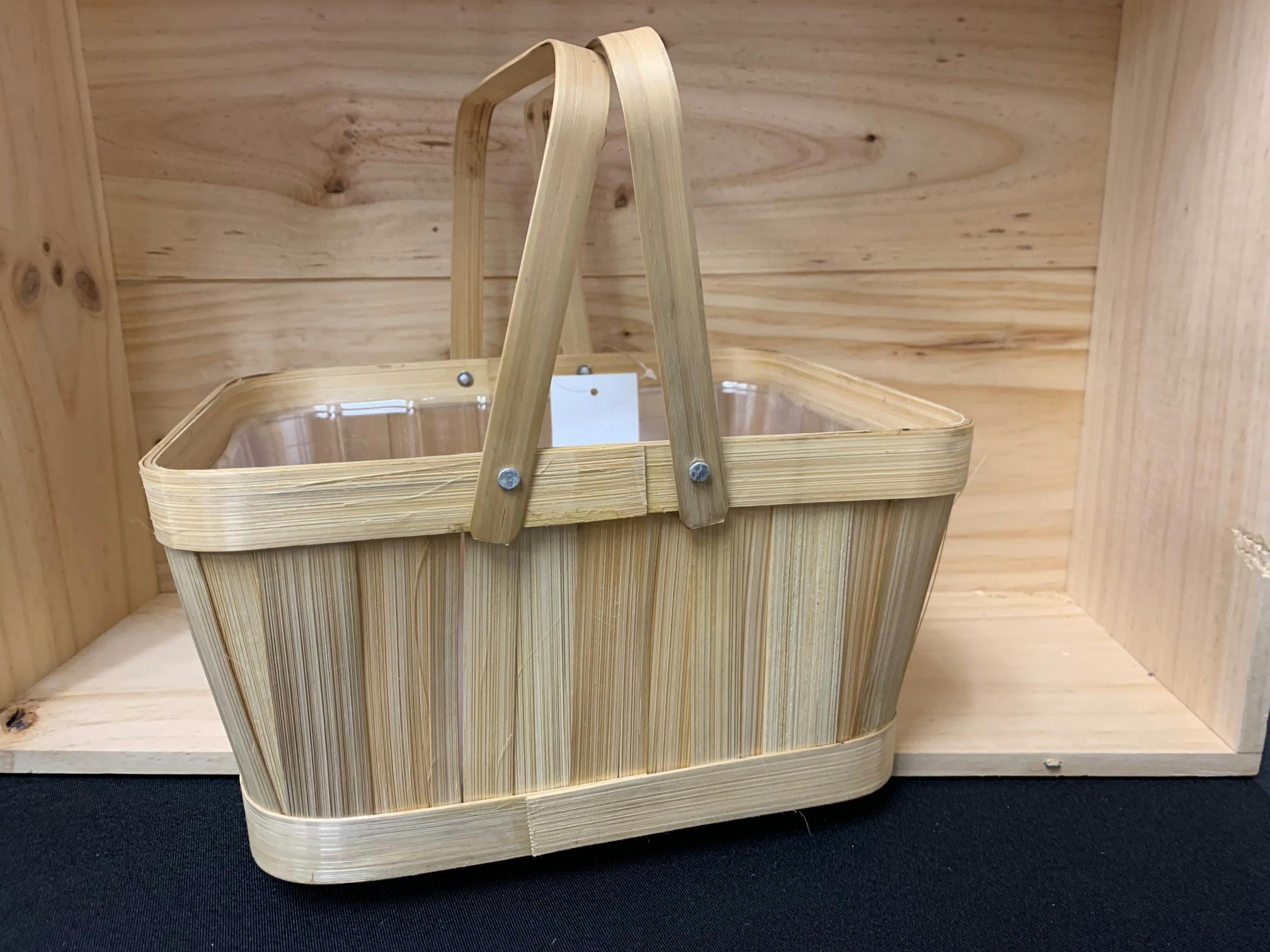 SKU: 20796
BASKET - BAMBOO RECTANGLE WITH HANDLES
---
---
You'll be able to put together the perfect holiday basket or hostess gift when you start at Cool Springs Wines & Spirits!
This bamboo shopper's basket with handles holds two 750 ml bottles of wine with some room to spare, or one bottle and all sorts of fun accessories!
Measurements 10.25"L x 8 "W x 5 1/2"H*9.75" Deep
Please note: All sizes are outside measurement unless, otherwise indicated.