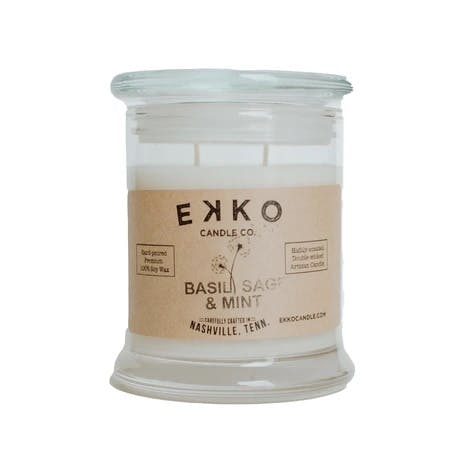 Ekko Candle Company Basil, Sage & Mint 10 oz. Jar
Basil, Sage & Mint is an herbal delight of fresh basil and sage with lemon, mint, patchouli and…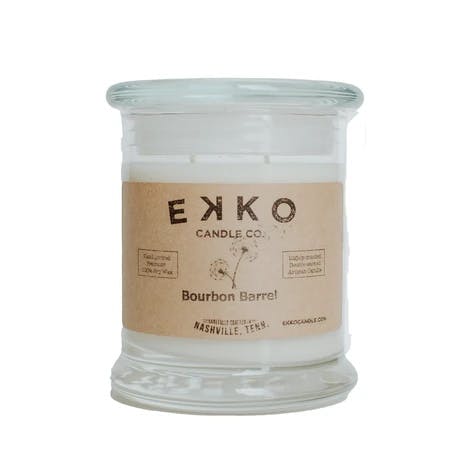 Ekko Candle Company Bourbon Barrel 10 oz.
Bourbon Barrel is an intoxicating blend of bourbon with a lilt of cardamom, cassis and a dark woody…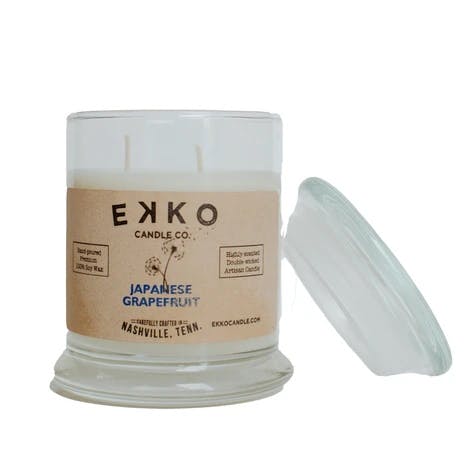 Ekko Candle Company Japanese Grapefruit Candle 10 oz.
Japanese Grapefruit is a combination of florals and fruits. With a strong sense of yuzu and hints of…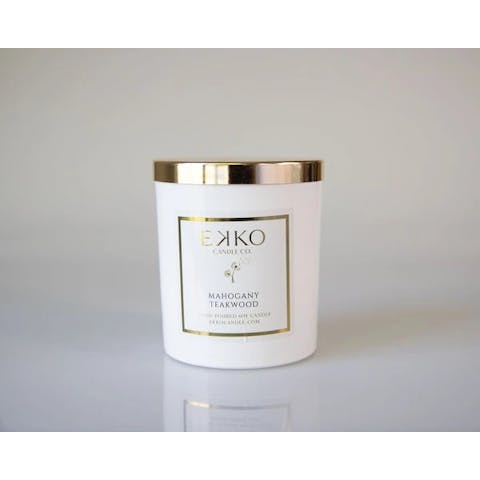 Ekko Candle Company Mahogany Teakwood 10 oz.
Mahogany Teakwood is a warm blend of cedar, oak, teakwood and mahogany with clean lavender and geran…
Ekko Candle Company Spiced Cranberry 10 oz.
Spiced Cranberry is a spicy, tangy, cinnamon concoction that will take you back to the days of Chris…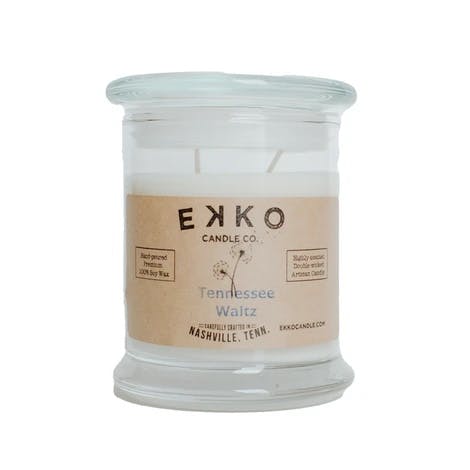 Ekko Candle Company Tennessee Waltz Candle 10 oz.
Tennessee Waltz is reminiscent of waltzing with your darling on a spring Tennessee evening. A fres…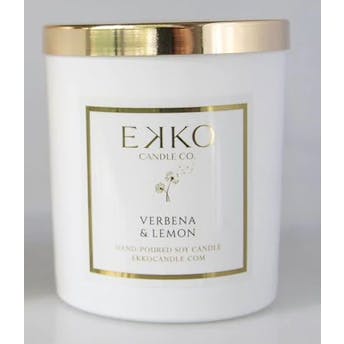 Ekko Candle Company Verbena & Lemon Candle 10 oz.
Verbena & Lemon is a soothing, calming medley of fresh verbena blended with crisp lemon and orange…
Entertaining Essentials Martini Glasses - Disposable 10pk 10 oz.
10 Disposable plastic, 8 oz. Clear Martini Glasses. Comes in 2 separate pieces.