Green Man Brewery Porter 12 oz.
Dark, full-bodied, and rich in flavor, Green Man Porter is wonderfully easy to drink. It offers a cr…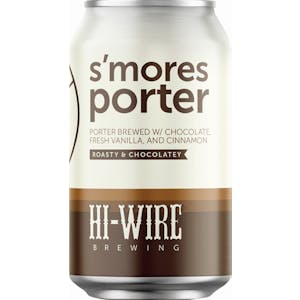 Hi-Wire Brewing S'mores Porter 12 oz. Bottle
Cozy up with this rich Porter inspired by the campfire treat we all know and love. Our S'mores Porte…

Highland Brewing Company Oatmeal Porter 12 oz.
A unique Highland creation, this robust beer is black in color, very malty with hints of chocolate-r…