Bev California Pinot Grigio 250ml Can
A Pinot Grigio from California.
She's bright and a lil' fizzy with light and refreshing notes of elderflower, pear, and a zesty grap…

Bev California Rose Wine 250ml Can
A Rosé Wine from Central Coast, California.
The wine has bright fruit aromatics of strawberry, raspberry and white peach. taste of watermelon wi…

Bev California Sauvignon Blanc 250ml Can
A Sauvignon Blanc from California.
She's zippy, dry, and a lil' fizzy with aromatics of crisp green apple, white nectarine, and a light…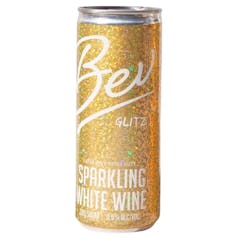 Bev Glitz Sparkling White Wine 250ml Can
Extra dry, extra fizzy sparkling white wine! zero sugar & all the glitter, there's nothing too much…