Bret Moore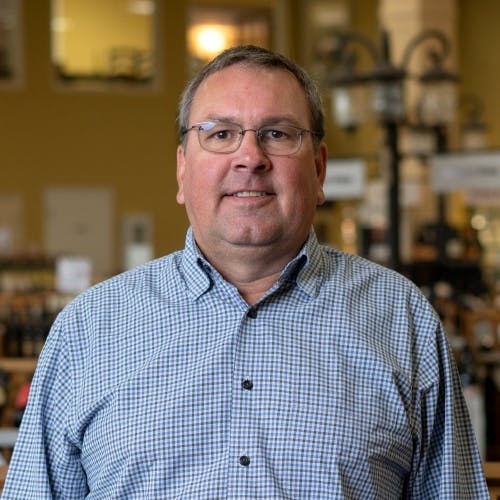 Bret Moore, President & CEO of Cool Springs Wines & Spirits, took over store operations on June 3, 2019 along with four other owner partners – all local residents. Bret's vision for the store includes significant renovations and modernization which will re-imagine what a wine and spirits store can be for customers across Middle Tennessee.
Having spent time in retail, e-commerce and marketing for several major corporations, Bret brings a wealth of best practices with him to the store operations. When not at the store, you can most likely find Bret with his family sipping a great bourbon – a real area of emphasis for the store moving forward as well. He is a huge Predators fan, and an active community member serving on the board of Team Chad – an organization supporting the fight against leukemia, lymphoma, and blood cancers.
He and his wife Brooks have two adorable daughters ages 5 and 7, and soon will be welcoming a store dog to the family soon.